The awesome Cobwebs over at Art of Darkness (she also runs a fantabulous store at Shadow Manor) is hosting the 3rd annual Secret Santa Can Suck It, a virtual gift-swap. It's not the swap that's virtual, it's the gifties.
Last year, I got an amazing Cthluhu Makeover (I'm virtually wearing my tentacle dress right now) from Cobwebs herself and gave a belated Mustache Kit to one Inveigh.
This year, I pulled WitchArachne's name out of a witchily webby hat.
She and I share a love of spiders and so to her I give an
Octet of Holiday Cheer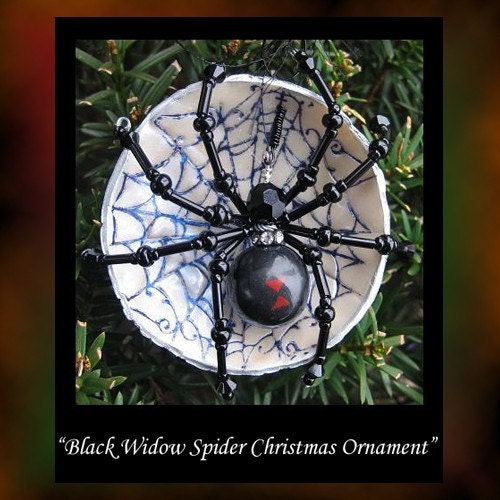 Starting the Holiday season by decorating always gets one in the mood and this beautiful spider-on-a-webby-snowflake is seasonal and just a bit terrifying. Just the thing to clear your house of pesky maids-a-milking.
Of course, once the Holidays start, the gift buying/wrapping/giving doth commence. WitchArachne will be snippin' ribb'n in style with these subtly-spidery scissors.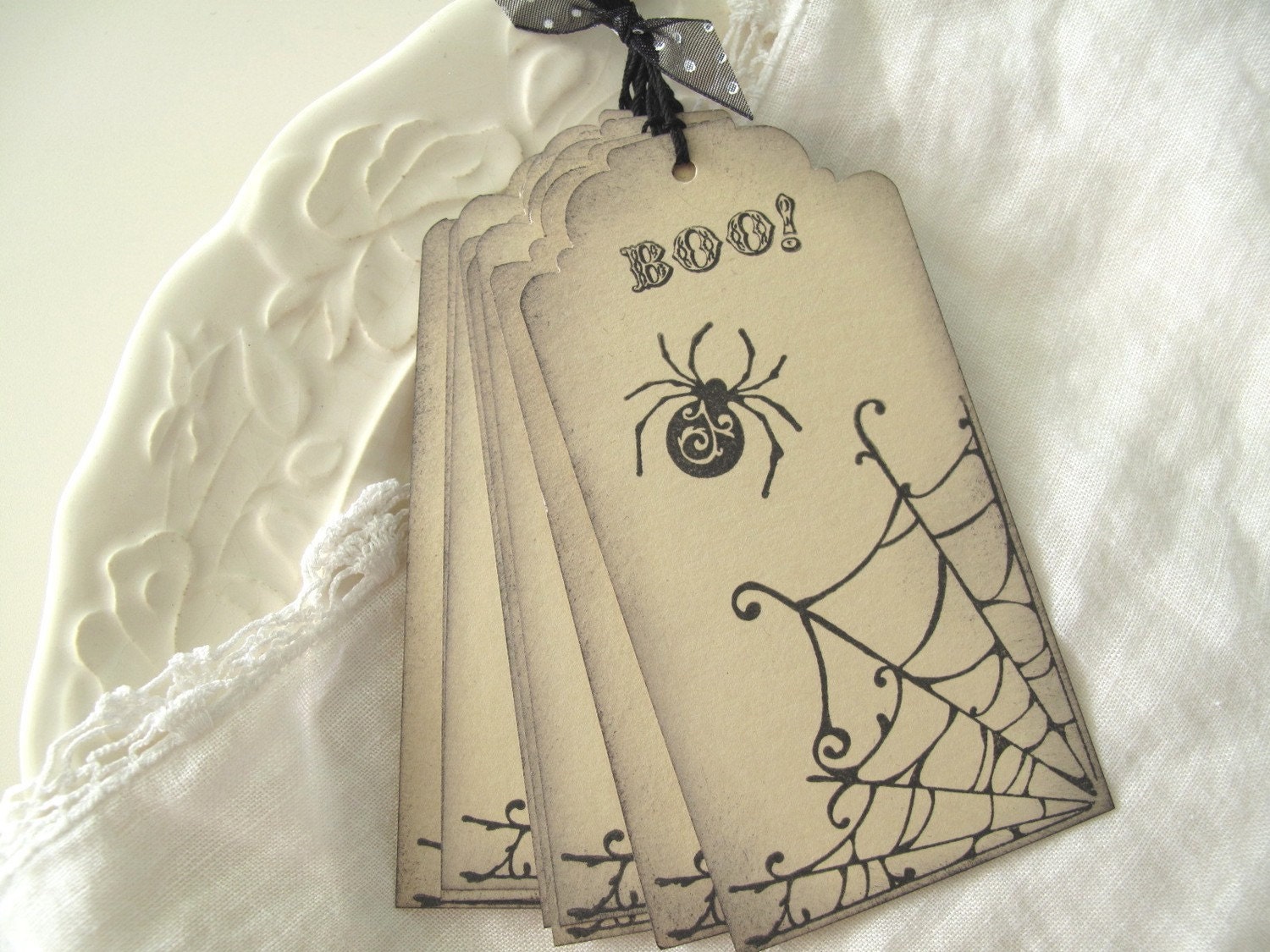 And to help her remember just to whom that festively wrapped homemade batch of spider cookies was supposed to go, these vintage-look tags fit the bill.
Spider cookies? Did I say spider cookies? Yes I did! I am going to share with you my mother's holiday recipe for spider cookies! They end up looking a bit like squashed spiders, which may be more palatable for some, but they're a great way to help friends and family pack on the Holiday pounds.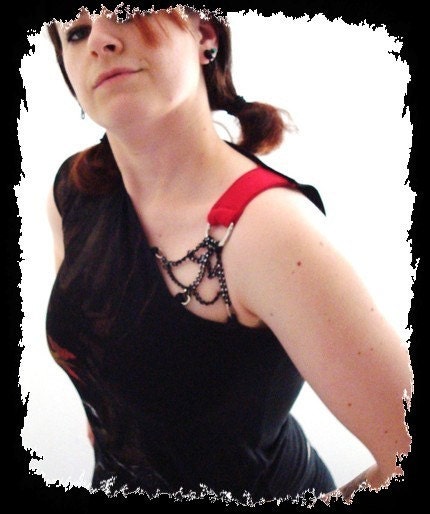 Everyone needs an appropriate outfit for all the Holiday parties one gets to go to and this fits the bill. Whether performing Festivus Feats of Strength, attending Christmas Eve Mass, or spinning the Hannukah Dreidel for cash, Natalia Romanova, aka the Black Widow, is always appropriate attire.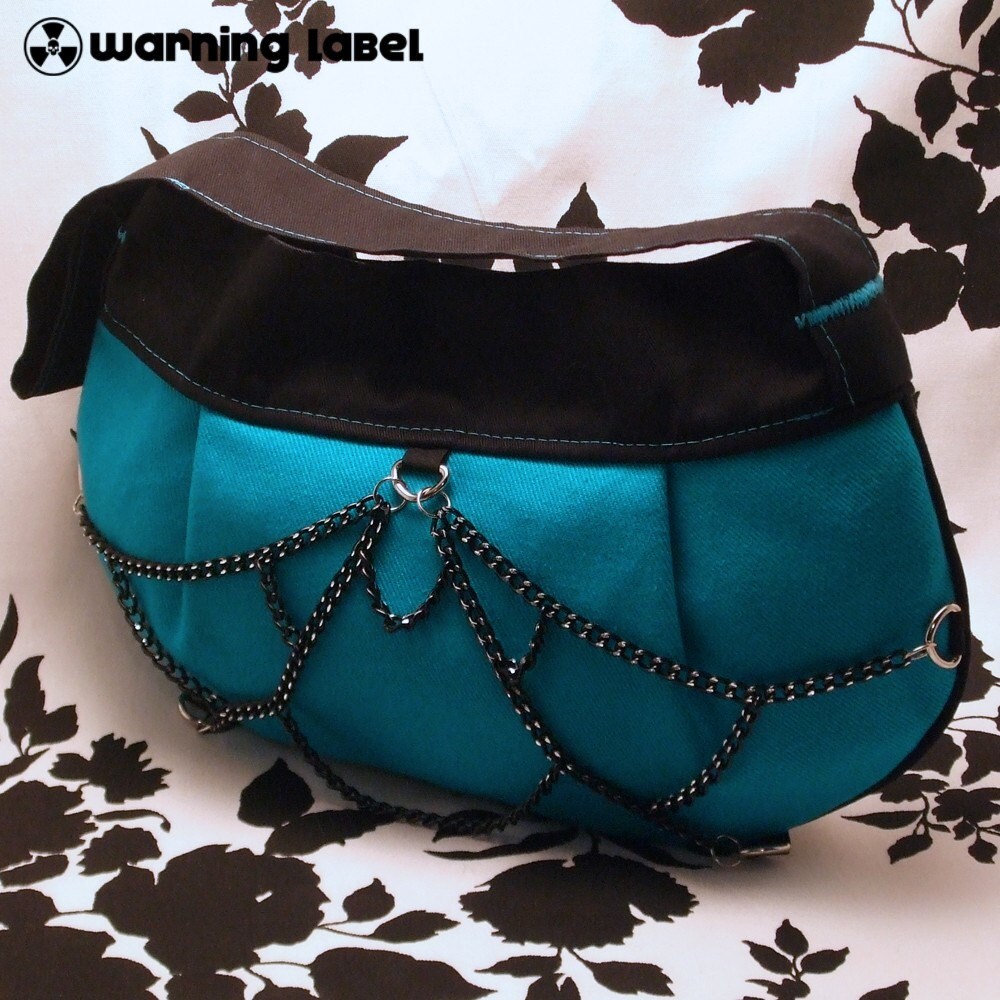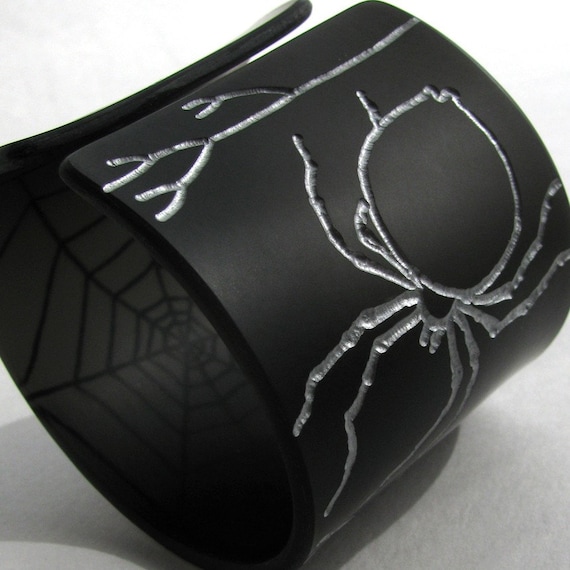 Paired with this sweet purse (in the color of her choosing, of course) and this Wonder Woman-style cuff, she is sure to be the toast of the [Holiday] town.
When she comes home, she'll find a framed pair-o-webs waiting to adorn her walls year-round. The artistry belongs only to the arachnids who built these amazing homes-cum-snares (and who moved out before the human absconded with the webs). A little beauty for her home.
Happy Holidays to WitchArachne!